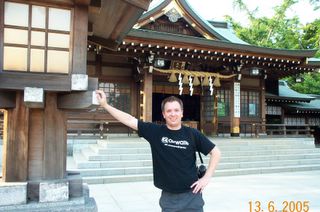 Me at the Suizenji shrine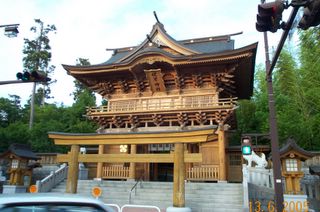 Kengun shrine
Kengun shrine is intracately hand tooled out of wood. It is my favorite place to go to relax as it is always quite and has the best atmosphere. Also Kengun shrine is the most attractive shrine in my opinion, but I'm a sucker for the fine craftsman ship and artistry. Several of the trees which surround this shrine are over 800 years old.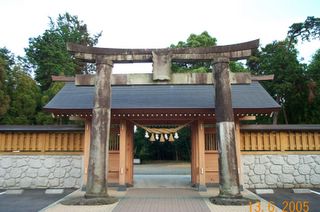 back door
Even the back entrance way to the shrine is elaborate and beautiful. The rock gateway is pre-world I war era, and maybe even older than that.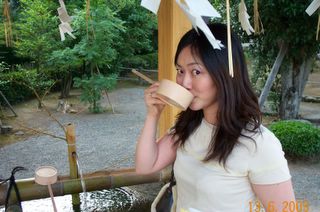 Sayaka takes a sip
It is customary to cleanse your hands and drink the water before praying on the holy grounds. Here my lovely fiance gets rejuvinated by the holy water. Of course when I went to wash I had to contend with a thirsty wasp who chased me away twice. I doubt he was there to pray.