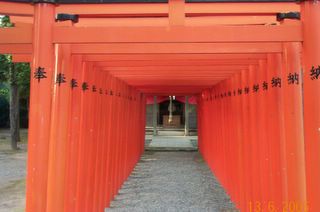 Path to the Gods
One of my favorite things to do in Japan is visit the shrines and gradens. The above picture was taken at Suizenji park, which is a beautiful traditional garden. This is some of the aesthetic landscaping that I was talking about earlier.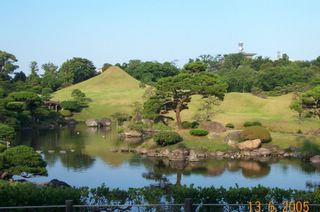 Suizenji Park
This is one of the most beautiful parks in all of Japan. Part of the film "The Last Samurai" was filmed here, even though it wasn't credited in the movie.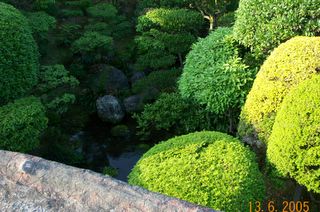 pond at Suizenji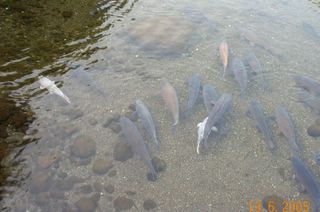 Koi are for good luck!
Koi are said to bring luck. These giant goldfish are spoiled and treated as pets by tourists and Japanese alike. Personally I think they are greedy gluttons, and it was funny to see the looks on Japanese peoples faces when I asked them if they eat Koi. Being an island nation, it seems the Japanese will eat anything that comes out of the water, accept Koi. The shock was astounding. It would be like a cowboy having to eat his lucky hoarse. Well okay, that's a bad analogy, but they do eat horse in Kumamoto. It's a rare delecassy here, but I'll spare you those photos for now.